Thought I'd post up some pics of the recent service I had done to the Nitro. The dealership was charging $340 + taxes for the front and rear diff service. I wasnt going to pay this knowing it was an easy job.
Total cost of the oil's (including the auto trans oil) was $100 at my local napa store. I used what was recommended in my owners manual:
Front Axle SAE 80W-90 Multipurpose Type, GL-5 Gear Lubricant or equivalent.
Rear Axle SAE 75W-140 Synthetic Gear Lubricant or equivalent.
Total time was about an hour.
This can be done on the ground with jacks, but make sure the truck is level for this. You want to drain out as much fluid as possible.
Starting with the front diff. Pretty easy. 1st pic is your drain plug. this is located on the bottom. Undo this to drain all oil.
Second pic is your fill plug.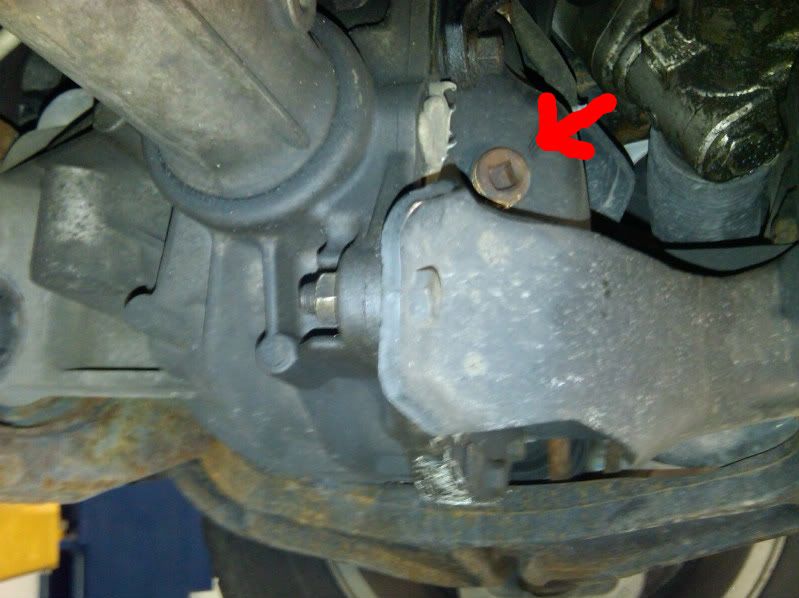 screw back in your drain plug, and sqeeze in your new oil through the fill plug until it poors out.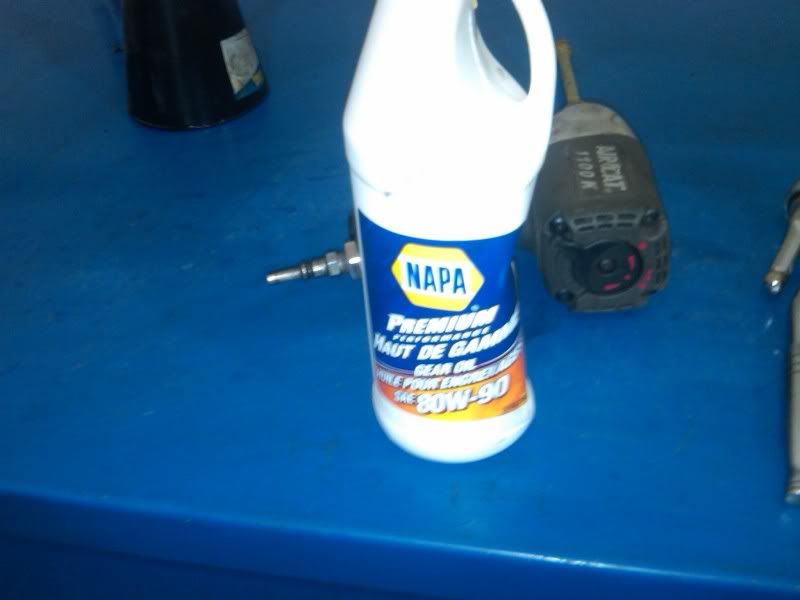 checks for leaks, use brake cleaner to clean it up and your done the front!
Rear diff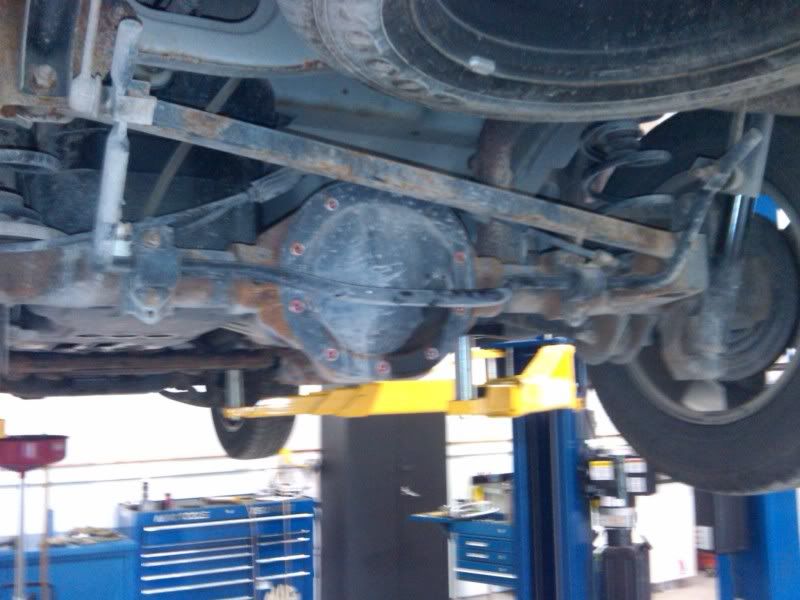 undo all bolts to the diff cover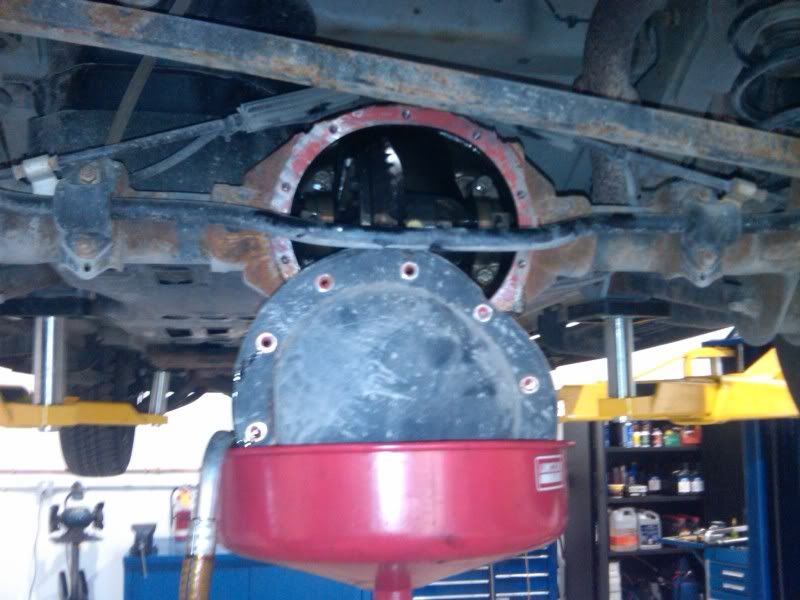 let her drain
clean all the old gasket maker residue with a razor blade and brake cleaner. apply RTV on the diff cover, and re-install it once the fluid has been drained.
Refill the rear diff until it poors out, just like the front.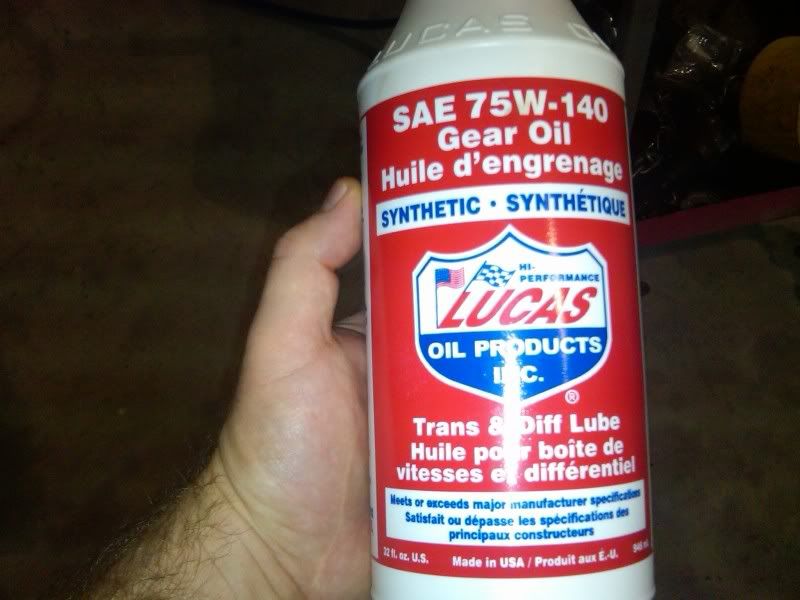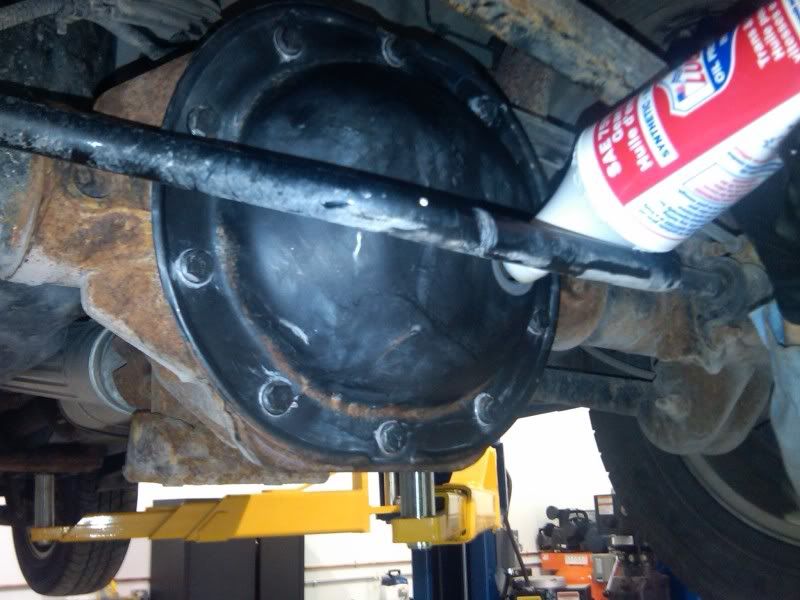 plug her up and yer done!
Since i had the hoist for another 10 minutes, figured i would drain the transfer case oil.
very easy, 2 bolts. 1 drain and 1 fill. drain is on the bottom.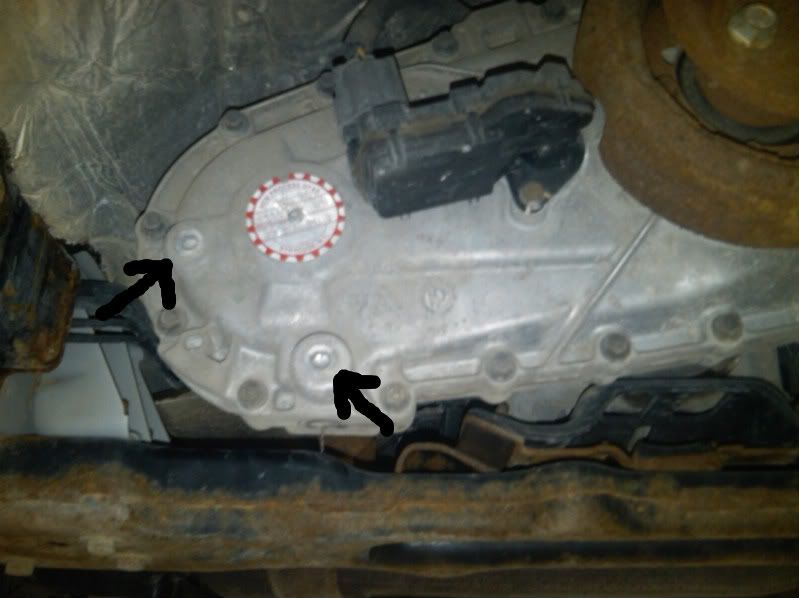 drain fluid out, screw back in drain plug, fill her up till she poors out and yer done!
Hope these pics help out some people who want to save a couple hundred bucks!