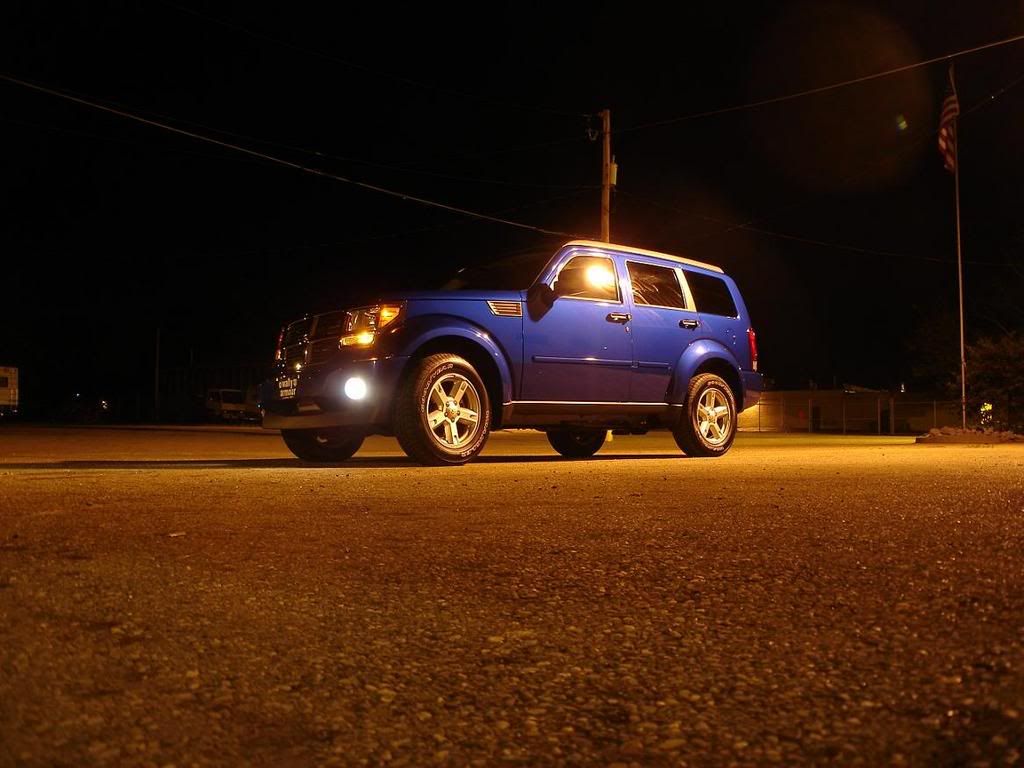 So this is my 5th vehicle and my first non-Jeep. (2001 Grand Cherokee, 2002 Wrangler, 2003 Liberty, 2005 Grand Cherokee). I have had my Nitro for 3 weeks now and i love cruising around it in, as far as fun factor goes none of my other cars (besides the Wrangler) rivals it. My only concern is i had my Liberty for quite some time, added quite a bit of stuff to it but eventually got REALLY sick of it, rather quickly, as well as... well all of my other cars besides my most recent Grand Cherokee (i was averaging 13 mpg, i couldn't handle it anymore). Im also glad to see the friendly community with the Nitros, most jeep forums/groups had some snobbish behavior.
Being a 22 year old working in the city, going to college and a photographer (currently waiting for my new gear... the picture above was taken with a point and shoot), i never felt like any of my vehicles really fit me and my personality, this one just might (not because im a big tough guy, quite the opposite actually, im just crazy and weird). My only real regrets are not trying harder to find a blue with a sunroof and upgraded stereo, and i hear the stock stereo is pretty hard to upgrade without replacing it. How are your guys in the snow?
Now i just need to find a chrome back piece for the hitch cover and hope its an easy install, as well as finding one of your guys blue Nitros with the chrome gas cover.
I realize i just babbled my way though a topic, but i really like my Nitro, and i really hope it stays that way.
Edit: Oh yeah, i have searched silverstar and havent brought up to much, our their applications for the low beam?